History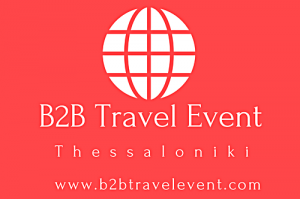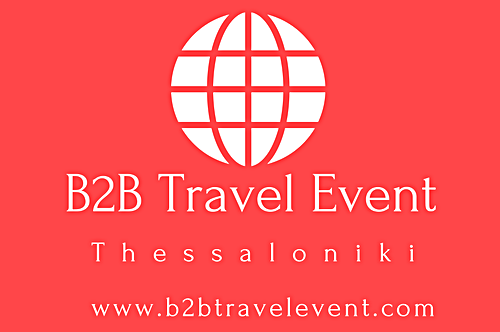 PRESS RELEASE B2B TRAVEL EVENT 2015
The 4rth B2B Travel Event 2015, organized by Respond Demand, was held on 30 & 31 March at Grand Hotel Palace Thessaloniki.
Travel professionals from Belgium, Germany, Bulgaria, Italy, Turkey, Romania, France and Albania participated to business meetings with more than 35 Greek tourism professionals (hotels and travel agents).
The hosted buyers expressed their satisfaction for the excellent organization, hospitality and the high professional level of the participants.
After two days of intense business activity, Respond Demand On organized for them, in collaboration with the Municipality of Thermaikos a familiarization trip to the area.
The next B2B Travel Event 2016 will be held in Thessaloniki, at Grand Hotel Palace on 28 & 29, March next year. The post fam trip will be held at the city of Ioannina, Epirus.
PRESS RELEASE B2B TRAVEL EVENT 2014
   
Seventeen representatives from leading tour operators, travel agencies and event organizers from nine countries recently attended a B2B travel event in Thessaloniki to explore new cooperations with Greek tourism professionals.
The two-day B2B travel event took place 7-8 April at the Capsis Hotel and was organized for the third year by Respond On Demand.
During the event, the tourism professionals from Belgium, Bulgaria, Italy, Germany, Sweden, Egypt, France, Turkey and the United States came in contact with some 50 Greek travel agents and hoteliers and discussed the possibility of launching new travel packages to Greece for leisure, city breaks, conference and event tourism, alternative tourism, etc.
Getting to know Aidipsos, Evia
Following the B2B meetings, the majority of foreign tourism professionals continued their stay in Greece for an additional three days and participated in a familiarization trip to Aidipsos (or Edipsos) in North Evia. There, they explored the region's tourism potential, were updated on the destination's spa product and attended over 60 hotel presentations.
The fam trip was organized with the collaboration of the Municipality of Istiaia-Aidipsos and the Aidipsos Hoteliers Association.
 
 

The first b2b Travel Event was held on October 21rst, 2012 in Thessaloniki. Greek hoteliers met with travel agents, tour operators and event organizers from Bulgaria, Cyprus, Israel, Italy, Hungary, Turkey and Greece.
In 2013 travel agents,  tour operators and M.I.C.E organizers from Greece, Belgium, Bulgaria, Egypt, Germany, Syria, Netherland, Switzerland, U.K. and U.S.A. participated and had b2b meetings with the hoteliers.
A post fam  trip to a Plastiras Lake was offered to those who wished.